Shirish Belapure
Senior Technical Advisor Indian Pharmaceutical Alliance
Ex. MD Zydus Hospira Oncology Pvt. Ltd.
Ex. President-Zydus Cadila
Smita Kulkarni
Trainer, Coach & Speaker
L& D Head of top pharma companies like Ipca & FDC
Empowered about 20,000 pharma field force, also lead & contributed to development of a team of 16 Trainers' team as a L& D Head.
Chandra Bee
36 years with RBI.
Learning and Development.
Counsellor.
NLP Coach.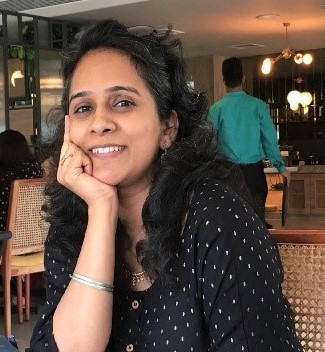 Sarita Shetty
The Story Teller
Little Readers' Nook littlereadersnook.com.
Create, plan and conduct engaging workshops for children imparting language and life lessons through stories.
Train, manage and liaise with a team of more than 60 story educators spanning 25 cities in India and overseas.
Lead outreach strategy for the team.
Trained Mumbai Teachers of SMILE Foundation in the Art of Storytelling, Read Aloud & Library Management.
Conducted storytelling events for STAR TV, Penguin India, Hamleys.
Amar Salvi
Certified Mind Map trainer
Acquisition expert.
Predictive index analyst.
Interviewing skills specialist.
Suchita Varadkar
Wellness Coach and Motivational Speaker
Certified Fitness Coach and a certified Yoga Teacher.
Fitness and Marathon Training coach since 2004.
Founder and coach of a fitness group called Front runners .
She has been conducting Corporate workshops on Fitness and Stress Management.
conducts at marathons using Aerobics and Zumba moves to warm the muscles needed for running.
She has been featured by Star Sports in their series on 'I believe stories'.